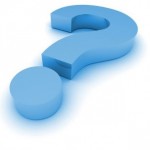 Your new home is likely going to be perfectly clean upon moving  in, so you won't have to spend the time cleaning it up. However, there are other things you'll need to do to get your new home ready for your arrival. The first thing you should do to prepare your home for moving in is to protect its walls, floors, and doors. By taking the time to do this, you can avoid damaging the interior of your new home. The last thing you want to do on moving day is worry about a scratch on a hardwood floor or a dent in one of the walls. If you've hired professional movers, find out if they will take these preventive measures. If they won't, or if you are performing a self-move, you'll need to prepare your home yourself.
Here are a few tips on how to protect your home from sustaining any damage as you prepare to move everything in:
Place plastic protectors on your doorways and any corners, which will protect your walls from getting nicked as your goods are carried out of your home.
For tight corners or a stairway landing, you can attach moving blankets to the walls, so they won't get Scratched.
If you don't want your floors and carpets to get dirty, lay out some runners or pieces of cardboard throughout the home for the movers to walk on.
Should it rain on your moving day, you'll want to have extra rugs and towels on hand, so you and your movers won't track mud and moisture around the house.
While the above tips will help you prepare the inside of the home, you also may need to prepare the outside. You should determine the best way for the movers to bring your goods inside; the front door won't always be the most accessible entry. At the same time, you'll want to clear away any bushes that might get in their way as the bring everything into the home. An overgrown shrub can hamper their moving efforts, and result in extra charges.
ARRANGING FURNITURE
Perhaps one of the few enjoyable parts of the move is the opportunity to design your home by deciding where everything should go. It's your home and your furniture, so you can organize your home however you wish. Like most aspects of the move, though, it's best to have a plan for how you want to arrange it before moving day. Before you begin to plan where everything should go, you should have the measurements of all your rooms as well as the dimensions of your large furniture pieces. This will make it easier to figure out how you want each room to be set up. Once you have the dimensions, you can start planning. One way to do so is to use a number of online resources that allow you to create virtual rooms, letting you see what the finished product will look like.
For instance, with Autodesk's Homestyler site, you can create a virtual replica of any room you choose, or even your whole house. For those who are less technologically inclined, you can create your own method for pre-designing your home. Simply cut out pieces of paper, replicating the rooms and objects of your home. Though this may take some more work, especially since you'll need to get the proportions right, doing so will give you a hands-on method for designing you home.
Whichever method you choose, you'll want to create a diagram before moving into the new home. Give this diagram to your movers, so they will know where to put everything. Since many moving companies have policies dictating that they can only place your large furniture pieces once, they probably won't agree to moving everything around until your satisfied. By planning in advance, however, you can be sure you'll get it right the first time. Thus, your movers can put each piece exactly where you want it, and you won't get stuck rearranging furniture on your own.
UNPACKING
Unpacking is perhaps one of the least anticipated aspects of the move. At least when packing up your goods, you'll have a deadline for when everything needs to be done. Once you are moved into your new home, though, you might feel that you have all the time in the world for the unpacking process. Unfortunately, this method of thinking often results in boxes that never get unpacked. However, if you have a solid game plan for unpacking, it will be done before you know it.
The first step toward a successful unpacking process takes place during the packing stage. As mentioned previously, you'll want to make sure all of your boxes are clearly labeled with their contents and destination room on them. By doing this, you and your movers will know exactly where each box should go and what it inside each one.
When unpacking, you'll first want to unload the boxes containing the items you'll need right away upon moving in. Such things can include changes of clothes, snacks, soap, towels, etc. Once you have unpacked these important items (and freshened up, if desired), you can begin unloading all of the large and bulky furniture. On your floor plan, you should clearly label where your beds, sofas, tables, and chairs should go, so the movers know where to put them. Once the large items are out of the way, you can focus on unpacking the contents for your individual rooms.